A+Languages Owner & Lead Instructor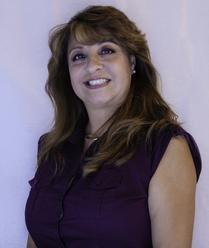 Alicia graduated from the University of North Carolina with a Masters in Spanish in 2009; she received a Post-graduate Certificate in Hispanic Studies in 2008 and a Bachelor of Science degree in Management / Human Relations in 2003.
She started A+Languages in Broward County in 2009.
She has 20+ years of teaching experience working as an adjunct college professor, high school teacher, Berlitz Spanish Immersion instructor, and lead instructor for A+Languages where she currently provides Spanish language instruction to business and government professionals and other students. Past and current students include lawyers, government, public health professionals, local business owners, real estate agents, military officers, FBI and DEA agents, college and high school students, retirees, and others interested in learning a second language.
She's an expert at teaching one-on-one/immersion Spanish and tailoring instruction to meet student learning objectives; her teaching philosophy is to use a multi-sensory approach (PowerPoint, Videos, Songs, etc.) that makes learning Spanish fun!
She's a member of the American Translators Association (ATA), the American Association of Teachers of Spanish and Portuguese (AATSP), the American Council on the Teaching of Foreign Languages, the Interagency Language Roundtable, and the National Spanish Honor Society.